Location: Willington, Connecticut

I will make this short because I'm sleepy even though it's only 6:30 in the evening.

I had a blast spending the day with
justamy in New York yesterday. She and I have been friends for going on seven years now, one kept primairly by internet. In a lot of respects, we know quite a bit about each other from long nights chatting. We probably know a little more about each other than we're comfortable with, but I've long considered her a dear friend and confidant. We've had other occasions to meet and spend time together, but yesterday probably doubled that amount of time. I hope you enjoy the rest of your stay there in the city Amy.

Speaking of the city, the night before my day with
justamy, I spent a good deal of my evening sitting in the middle of Times Square at night enjoying the lights and tourists gawking and wandering. I took a few photos and began playing with angles and reflections.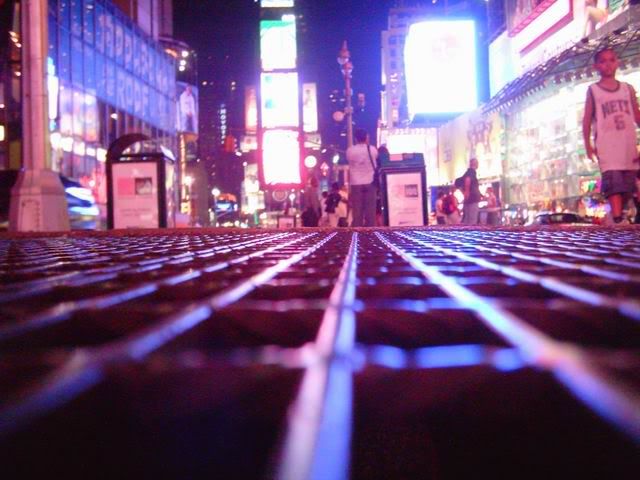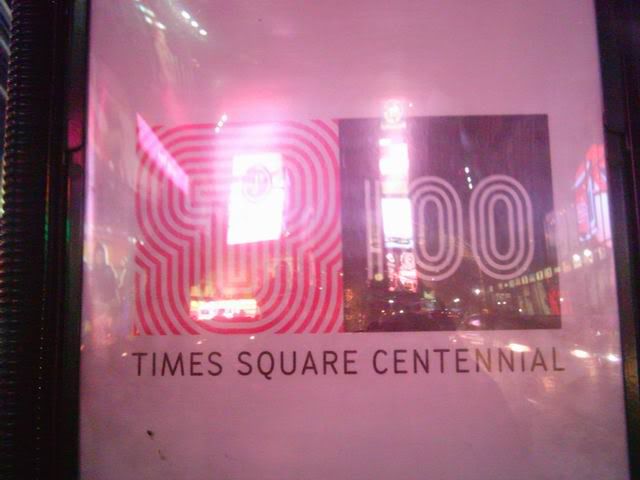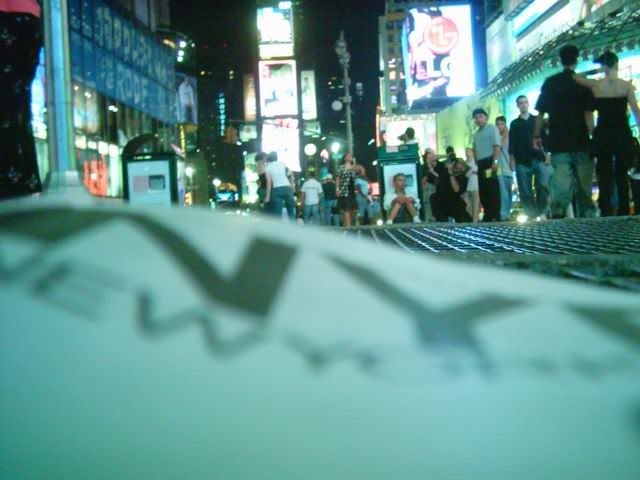 Today I trucked around Masschusetts and Rhode Island then picked up my backhaul headed for Ohio. Gotta be there by 1pm tomorrow. I only got about 5 hours sleep last night and on top of that unloaded a trailer load of cabinets in the heat of the day over a 5-6 hour period. I'm wiped. But I did manage to catch up on two days worth of your journal entries, my apologies for not leaving any comments, I just wanted to get through them suckers.

So the plan is to go to bed early and strike out around 3am. In case I'm not "around" tomorrow to make an LJ entry, happy birthday
refused_. Time to curl up with a certain cat and get some shuteye.