A lot of people are doing year-end surveys where they reflect on their accomplishments and short-comings of the previous 12 months. My short-comings are negligible and I'm not exactly an accomplished man, I just like doing things. Lots and lots of things. I can not tell a lie, I got the idea for reviewing my year in photographs from
hazlewood and given the nature of my journal, I thought it would work well here, too. I like it so much, in fact, that I think I shall make it an annual tradition in these parts. While I've had my journal for sometime, this marks the first, full year I have actively been writing in it.


What follows will be a collection of photos from the year that mark particular events or that I just liked for whatever reason. Many of these pictures have graced these pages before, but there are a number of them that I never got around to posting or writing about. So, it won't simply be a rehash of old entries; there will be plenty of new stuff to check out. This ended up being a much more ambitious project that I had anticipated; tracking down photos and making all the links to the original entries, but I'm glad I did. Now I will have a one stop place in my memories to find all of the major of events from 2004, plus I wrote about some things I had neglected in the year. I hope you enjoy it, too.

WARNING: I put together a collection of 65 photos for this project, which I am breaking up into two installments of about 32 photos each. Those of you with low bandwidth, go get a cup of coffee or something after you click the cut. :)



2004: The Year In Photos - Part I, January-June



---



January



As it so happens, I remember exactly where I was at 12:01 on January 1st. I was in Brooklyn at a club called Southpaw partying with Northern State. They had taken the stage about ten minutes before and were welcoming everyone to the party. They did a countdown to midnight then immediately launched into their set. I attempted to take some videos of the concert (without sound) but with the poor lighting they didn't turn out so well. But if you want to check them out, you can (vid1, vid2, vid3). Video three is particularly interesting because the gals of Northern State display their little known ability to defy the laws of gravity.

But that's all the time I would spend on the east coast at the beginning of the year. As it turned out, the next two months were spent on three back-to-back west coast runs. It was in January when I documented my first shoe tree in Oregon.




I also managed to take my favorite picture of Mt. Shasta to date....




...and that was with the craptacular camera! I can't wait to shoot Shasta with the new SoopaCamera. I also got to appreciate the beauty of sunsets in Utah. At the time, I thought it was only a chance occurence, but over the course of the past year, I've found that there seems to be something unique about Utah. Maybe it has something to do with the way the light reflects off the lake and/or desert that lies in the western part of the state. All I know is, it makes for a pretty drive in the evening.




It was also during the month of January where I first told you about the vast Livejournal conspiracy that many people are unaware of. Actually, it's the only time I told you about it. Maybe I should do more of that.

---




February



My second month on the west coast proved to be even more exciting, full of new adventures and experiences. The first of these, en route to the west coast via I-40, I stopped in Amarillo, Texas for the 72oz. Steak Challenge.





That was one big freepin' piece of steak! I didn't finish it, but it was fun trying. Also on that trip, I made my first excusrion to a ghost town, the remnants of an Indian pueblo in Acomita, New Mexico.




And for some reason, I really like this picture... a lonesome barn on the side of the interstate in Idaho.




Right after my second trip to the coast, I made a brief trip to nearby Cincinnati, where I had the adventure on the firescape.




Then I headed right back for the west coast again. This trip afforded me the opportunity for some new adventures as well. This was the first time I would travel across I-70 in the southern portion of Utah and see the beautiful San Rafael Swell. I went hiking in a canyon and claimed Soopageek Peak.



It would also be my first trip travelling across U.S. 50 through Nevada, a streth of road that would soon become one of my favorite routes - there's just so many tings to explore along the way. It was this trip that I first began to explore the secrets and mysteries of Austin, Nevada....



...as well as visit scenic Lake Tahoe for the very first time.




Once out west, I took a little side trip to Clackamas, Oregon - home of Tombstone Music, a guitar-shop owned by one of my music idols, Fred Cole.


---



March



The month of March would yield whole new adventures for me in New York City in the form of meeting two new LJ friends... from Lexington! This would be the month that friends
draysha68 and
janietrain would ride with me in the truck and visit the Big Apple with me. The first of these was
draysha68:




Her big goal was to see the Cloisters operated by the Metropolitan Museum of Art. She wanted to see the Unicorn Tapestries they have there. We took all sorts of pictures at the Cloisters of the Unicorns among other things and in a moment of complete "Duh" I inadvertently deleted all the pictures! Talk about feeling like a schmuck. I think it was magic, though. Unicorns are supposed to be elusive. Water under the bridge now, as she has since moved to NYC and has been able to return and successfully capture her unicorns. She was the one who took this fabulous photo while we were waiting for the ferry at the Statue of Liberty.




My second trip to NYC was with
jainetrain, which sadly I never got around to writing about:




She doesn't normally glow like that, nor is her head as big as cars. I think she might be a Super Sayan. We went to dinner with my pal
mybluenotepad whom with I went to college with at UK. She took this photo of us in Little Italy.




See, when music geeks are in close proximity, their eyes glow. That's how you can spot 'em.
jaintrain was with me when I spotted the girl rehearsing her acting lines on the subway...




...and she helped me photograph my impression of acting-girl.




We also did some other cool things like visit Strawberry Fields...




...and Joey Ramone Place, just down from CBGB.




One of her holy grails for this visit was to go to FAO Schwarz, the famous toy store. Sadly, it was closed for renovation. While we were resting outside the store, I took this picture of a dad and his kid blowing bubbles on a street bench.




March was also the month that I kicked some serious penguin ass.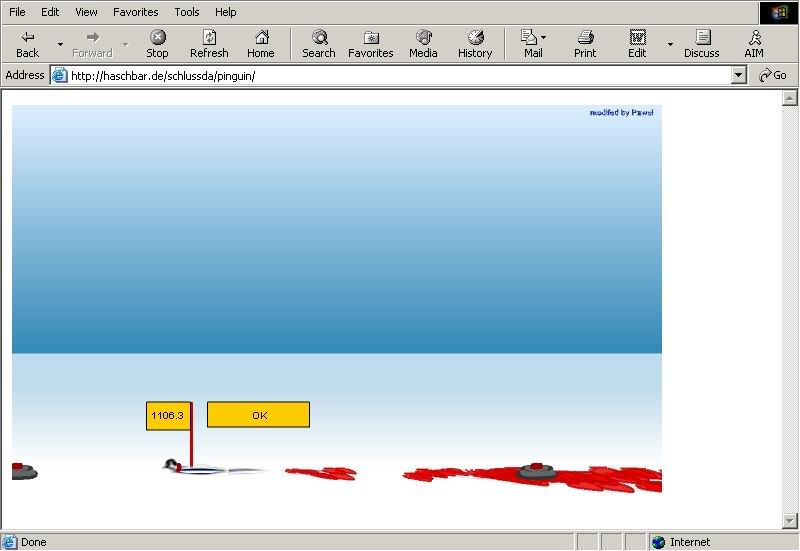 I also went a little crazy photographing barns in Wisconsin. I never wrote about this trip or posted pictures, you can look at them all here if you want. Go on,
hazlewood, you know you wanna.


---




April



The day before Easter Sunday I went and visited
sparklymegz at her home in Nicholasville for an evening of yummy, homemade pasta and some movie watching with some of her friends. On the way there, I stopped and took a picture of our castle in Lexington. There was a dude all dressed up guarding it from the outside and everything.




Little did I know that in just a few weeks, the interior building would burn to the ground.




I also took some nice pictures of the blooming dogwood trees around Lexington.


On Easter Sunday, I broke my leg!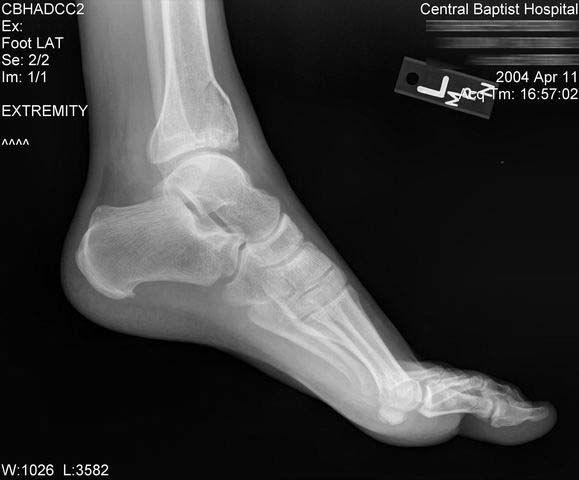 But that's no excuse for not having adventures... I would just be slow about it. I may have a broken leg, but... but... I'd just have to work a little harder to find interesting things a little closer to my proximity while I was off from work.


---




May



Ok, so maybe I wouldn't find too many things to do that were very exciting around Cardwell, KY while I had a broken leg. I played a lot of games and took upon myself a massive re-burn project of all my CD-ROMs. One cool thing did happen though. The farm I grew-up on is where my mom and dad still live. Aside from the house, the other principal building on the property was the barn. I spent many a morning, noon, and night in that barn feeding various livestock and learning to smoke cigarettes far from the eye of my watchful parents. A numbers of years ago, the barn completely collapsed and had simply been a huge pile of wood and tin sitting beside the road. In May, by Dad decided to do something about it. Armed with cans of gasoline, he burned the sucker!




I even made a small video of the event.

---




June



June was the time of a big event for my Mom. She had been planning a reunion for members of a band that my Dad used to manage back in the early 70's. I had even helped her produce a website devoted to the project. After lots of planning and worrying, the day had finally arrived so I accompanied them to Virginia for the big night. I had just had my cast removed and had put off going back to work for one week just so I could attend. I became the defacto soundman for the event. That's me behind the control board with my cousin Heather. I was sporting the Unfortunate Soul Patch Of The ApocalypseTM during this time.




It was a lot of fun and the old-folks all seemed to have a good time.




In the following picture, that's my Mom in the middle. The guy behind her with the mountain-man beard is Merle, my mom's first, "serious" boy friend who she dated for about two years. While posing for the picture, someone noticed Merle was standing behind my Mom and asked him where his hands were. The following picture was the result of that quip.




Back in May, there had been a series of rehearsals by the band in preparation for this reunion. I had gone to them along with my Mom. During the first one, the guys had begun goofing off, pulling out riffs of stuff they remembered from the various bands they had been in over the years. At one point they had begun playing Lynyrd Skynyrd's "Gimme Three Steps" and I had hopped up behind a microphone, broken leg and all, and began belting out the lyrics. After the completion of their primary set of music at the reunion, the band had me come up and do it again with them for those in attendance. Let me state for the record that, by no stretch of the imagination, do I have any sort of passable singing voice. But I did it anyway.




Music geeks.... glowing eyes. See, I told you! One of the guitarists wanted to express his gratitude for my contributions in helping with the event like the website and running the soundboard. He had noticed my feeble attempts to goof around on the guitar when the band would take breaks during their rehearsals and he gave me a Washburn electric he had lying around. How cool!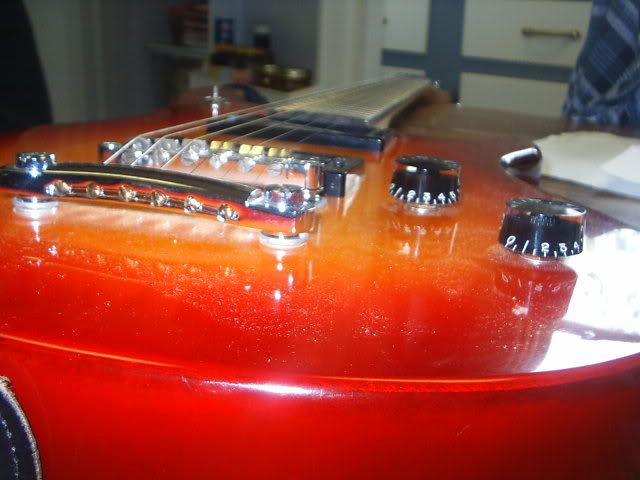 After the reunion, my Mom and I took an excursion north to Philadelphia and spent an evening with my godmother Paula, who I hadn't seen in a very long time.




It was a fun, if brief visit. We continued north the next day to Allentown, PA, the location of a Werner terminal, where I returned, finally, to work.

Coming soon! Part II....


Read Part II.