Last summer, not long after I got back on the road from my broken leg and before I began training, I wrote about and showed you pictures of a neat old church in Chesterville, Illinois. It's a community I drive through a lot and finally stopped to take some pictures of it and the Used Amish Buggy Lot there.




I don't get through there as often as I used-to since I began training and the few times I have gone through there, it's been at night. A few weeks ago, while Jason was still with me, we were heading to Arthur which took us right through Chesterville. It was a gorgeous day, so I had already decided that we were going to stop. I wanted to get some photos of the old church with the new camera, particularly of the "Alice's Restaurant" graffiti on the back wall which came out so blurry the first time I was there.

When we got there, though, we discovered that winter hadn't been so kind to the old church.




On the one hand it looks like it may have fallen prey to the weight of snow sitting on the roof but at the same time, it appears to have suffered some straight-line wind damage as well, judging from the peeled-back tin. I was a little devastated at seeing the old building in such a state and I was thinking my lucky stars that I had taken the pictures when I had last summer. At the same time, now I could photograph it in its totally new state, as sad and pathetic as it is.



The wall on the side of the church had already been buckling when I had photographed it last, but now it was waaay out of proportion. It's amazing it was still standing.




I'm beginning to think the only thing holding the frame of this church together is the brick chimney at the rear. You can see in the first picture above how the collapse bent, but didn't break the chimeny entirely. When you look closer, you can see it a bit more clearly, though.




On second thought, I'm not sure which is holding which together?




The collapse of the roof consequently caused the first-floor to cave-in to the basement.




And upon closer inspection, I noticed that the basketball goal had been knocked off the wall and was lying in the rubble below as well.




I guess there's no chance of Chesterville producing any Kareem Abdul Jabbars in the near future.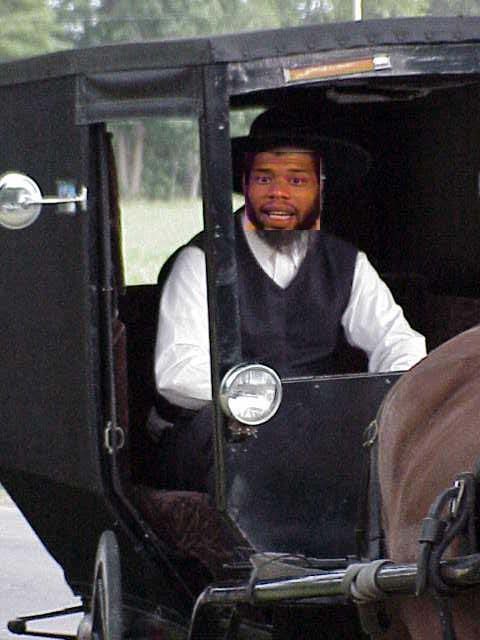 (c'mon, you know I had to pimp my awesome Photoshop skeelz one more time)

I did manage to get the graffiti, too. Misspelling and all.




Sadly, though, I know what the next chapter of this story will be... I wonder how long it will take?