Location: Ruther Glen, VA

For any of you that followed the link over to the Queen's entry about our time in Washington, D.C. earlier this week, you may have noticed that she insinuated that I was somehow wrong about which way the Washington Monument was leaning. Her photo is obviously an optical illusion due to her unsteady hand on the camera, which makes it appear that it is leaning to the right.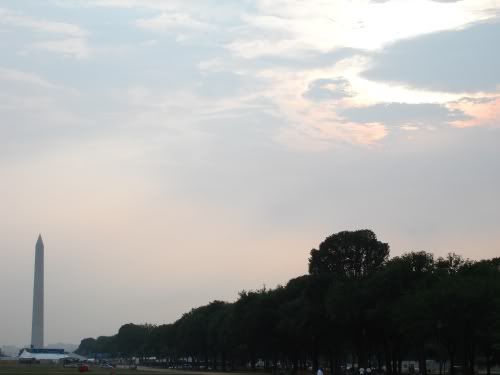 I just wanted to show you, that with my considerable skill and experience photographing structures that it does indeed lean to the left.